Wak-wak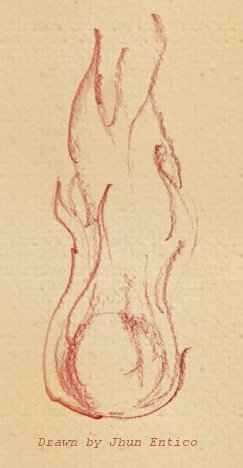 What

Type

The

Wak

-

wak
Another kind of aswang.
It is a creature in Philippine mythology. A bird-like monster, which is active during the night. They hunt human or even animals for food. Some older people in the provinces believe that it is like a crow, but larger, some says similar to a bat.
Wak-wak has huge wings that creates noise if they are on hunting.
Wak-wak is also believed as the helper of manananggal. They make noise to deceive the people, so that manananggal can come closer to his victim. Sometimes the Wak-wak itself are the ones who kill people. They are known also to suck blood of both human and animals. Wak-wak are said to dwell in the forest, or caves, or sometimes living with the manananggal's house.
They

Can

Change

The

Format
During daytime Wak-wak are wandering in the Barrio to find a potential victim. They turn into a small kind of bird, similar to a crow. A black bird even his feet and beak. By doing this, they would know if there is any dying person or with illness. They are gone searching for a corpse too. These are the preparation they do, so that later on at night they can just easily snatch the victim.
Scarecrow

In

Wak

-

wak
To drive them away you can sprinkle salt inside and outside your house. Hanging a garlic lantern in every corner of the house. While the others used to place a broom upside down in the doorway.