Kumakatok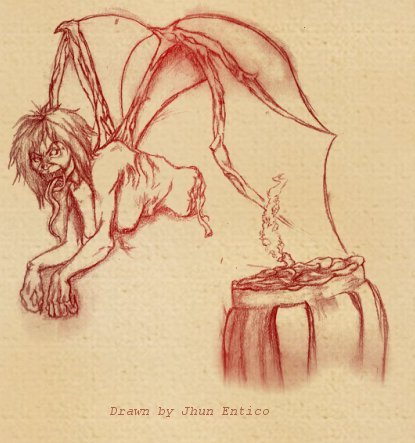 This is a story about the three person,
some believe they are spirit, who knocks your door in the middle of the night. It is believed that, whenever they come and knock your door, somebody will die on the next day.
A young woman and two old men are wandering in the barrio to take souls of old or ill people.
If you heard a three knock on your door,
it means they came to warn you about death of a family member. Nobody tries to open their doors and has no evidence if they are also a human being or a wandering spirit. The people just ignore them and never tried to open or speak to them. After knocking on your door, they will just leave.
The visitors used to wear black cloak, they never reveal their appearance.
This phenomenon is non-avoidable, once they are done for their purpose, they will leave afterwards.