Grim Reaper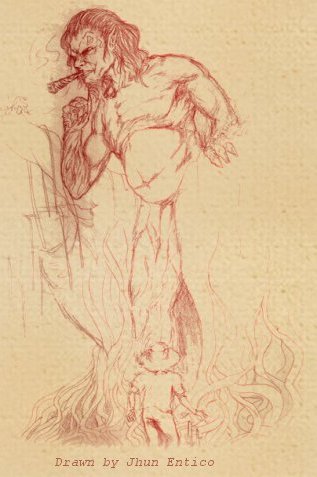 What would you feel if you ever heard about Grim Reaper, and what if you encounter the Grim Reaper itself? What would you do?
Kamatayan it means death of a person or total cessation of life, happens to all living. Kamatayan or Grim Reaper is also known as soul collector. His figure is believed like a skeletal man, wears a black cloak and carrying a scythe. He is known for collecting soul, patiently waiting until the very last minute of your life.
His presence means death. Some people have seen a figure similar to this that could be the grim reaper itself. Once he appear, someone will die. Someone will die by any means, like a tragic accident, or maybe an already ill person which he's been waiting until he took his last breath.
There are mythology about Grim Reaper and even has different version. It just means that this story has been told by and talked by people ages ago.
There was also a movie about Grim Reaper. His story is still being told to everyone. This just means that his story lives with us. Many of us still believe of his existence.
Still wonder if he really exists, why and where he taking the souls?
People believe it is the devil itself who is taking souls and bringing to hell.
Scary huh!!